Codia works to develop systems for reservation management, classroom reservations, and course management, all according to our customer's needs.
We provide a one-stop service that includes system design to system development and fits your budget.
Seat Booking System for Seminars
Codia's online reservation systems
increase efficiency at lectures and meetings.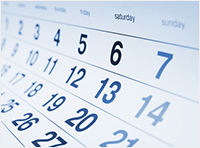 Our reservation systems are easy to set up. No need to undergo a huge installation process. The list of participants can be printed out to be used as an attendance sheet. Registration on that day is quick, because participants simply show their IDs, given at that time of their online reservation. Check your vacancies through the administration panel.
When the places have all been filled up, the system automatically closes its reservations so that there are no over-bookings.
Classroom Booking System for Teachers
For classrooms, conference rooms and multi-purpose rooms.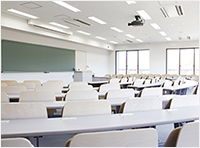 When using Codia's classroom reservation system, teachers can make reservations for themselves, rather than having to make a request to the administration office.
Reservation data can be displayed in a chart form. With prior settings, information and photos of the classrooms' facilities can be viewed. Another feature is by connecting it to an electronic notice board, classrooms being used are automatically shown for students to see.

Course Management System
Moodle manages all course information in single, integrated system.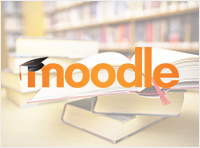 Teachers busy repeatedly replying to the same question asked by different students, or organising handed-in reports. Students confused over the multiple instructions for handing in essays. Administration staff wanting to eliminate huge licensing fees and tedious preparation work. The Moodle system answers all.
Enabling Moodle creates an online communication platform by CMS, where teachers and students can access to centralized information, and thus use each other's time more efficiently.