Managing your website is easy with CMS. And you save time and money.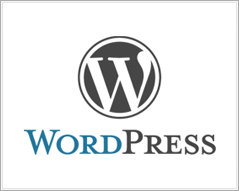 The world's most utilized CMS is WordPress. Used primarily for blogs, WordPress is significant for managing websites all in one go. Again, its high customisability has been the reason for its wide use among businesses. We provide websites that are completely order-made, fitted to meet your expectations. When you need to update information on your website, simply log in to your management page and post your article. It's that easy. The page will be updated using the design and layout prepared in advance.
The Benefits of Using WordPress
  Boosting Site Management Efficiency
Because little IT knowledge is required, anyone can update the website thus making it possible to improve your services for your customers. Updating for yourself will save time and money rather than having a website company to update for you.
  An Advantage for SEO
WordPress sites are recorded in HTML, therefore they work well with search engines. Again, the contents build up whenever you update, making it easier to be found by search engines.
 Customisability
WordPress is provided with abundant plugins (extended features), making its custom options nearly limitless. When using web systems, high costs are always a problem, but by using WordPress as a base and customizing where necessary, those fees can be avoided. Moreover, WordPress websites can bring immense satisfaction.
Our Works
Click here to see more Easily Updatable Websites

Please feel free to contact us to consult your plans or request a quote. We will get in touch with you shortly.